Ft Lauderdale virtual reality gaming booth rental for bar mitzvah party games. The hottest 2018 trend! Includes games, stand, VR headsets, and colorful pop-up backdrop. Adds a fun activity for your guests as well as a cool décor element to the room. Everyone loves it!
Thanks to VR technology we have the opportunity to step into any scene while maintaining the realism and emotions expressed in real life. Explore your surroundings, interact with objects and find hidden clues. Powered by Oculus Rift technology, in portable and lightweight headsets and headphones, VR LIVE puts you in the middle of the scene.  Plunge into your own world of play for an "immersive experience."
VR gaming is great for Mitzvah guests of all ages. Call today for pricing! (954)236-9000
VR Live by 84 West Events! Virtual Reality Event Entertainment Demo Reel from
84 West Studios
on
Vimeo
.
VR Gaming Booth Rental
Our VR game booth rental fits easily in most South Florida Bar Mitzvah venues, taking up about 10ft x 10ft of space. Pictures in the above demo is our custom-built LED acrylic stand and our black-light reactive neon mannequin heads, making our virtual reality gaming stand out as an awesome addition to your celebration.

Unique Boca Raton Bat Mitzvah Entertainment
Looking for Bat Mitzvah entertainment, games, and activities in Boca Raton FL? VR Live is a fantastic choice! Brand new for 2017 and forecasting to be the hottest trend for 2018 Bar and Bat Mitzvahs, virtual reality gaming lights up the night for everyone who participates.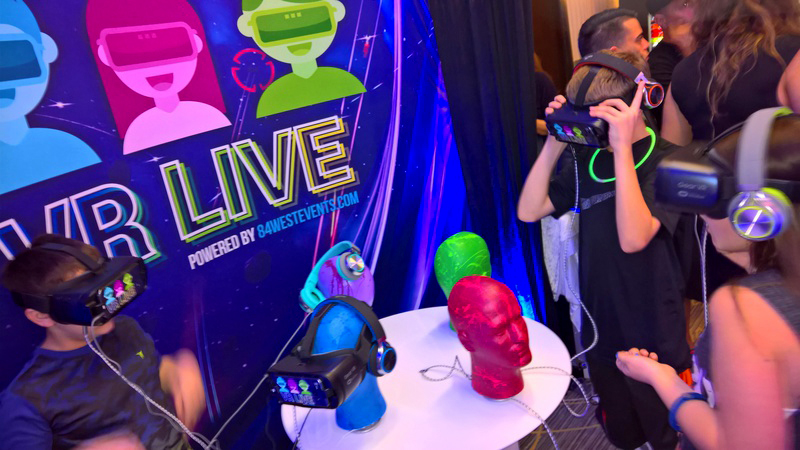 Accents neon night club Bar mitzvah themes perfectly, or adds a pop of color to cocktail hour at more traditional parties.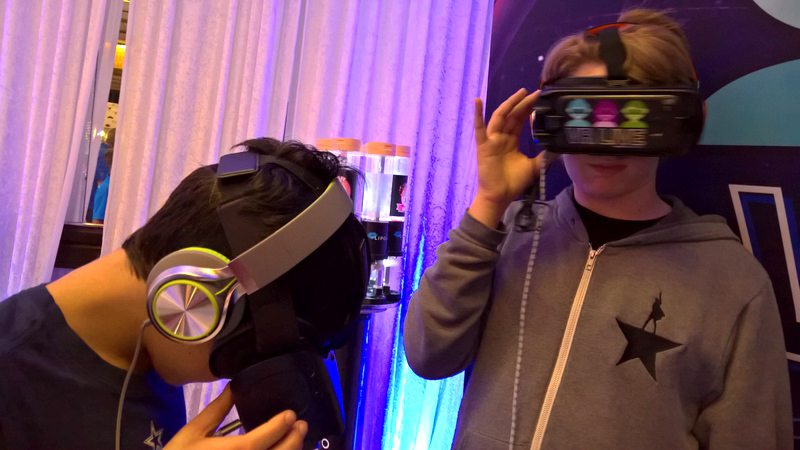 VR headset rentals are powered by Oculus Rift, the best virtual reality system on the market.