Transform your South Florida Mitzvah venue with lighting décor!
Wireless LED uplights and reception lighting is a fantastic, affordable way to creatively personalize your celebration. It does a great job of setting the tone to your bar or bat mitzvah, adding the perfect finishing touch to your theme. Miami Heat basketball themes for mitzvahs can use red and orange; Catching Fire and Hunger Games fans can set the tone with colorful lights to mimic the trends of The Capital; treat your Hollywood starlet Bat Mitzvah theme to a red carpet experience with gold and silver lighting and décor. Almost all of our lighting decor uses environmentally friendly, cool temperature LED lights. There are hundreds of colors and thousands of color combinations to choose for your celebration. Interested in seeing what transformations you can make to your South Florida bar or bat mitzvah with fabulous event lighting by 84 West Studios? Call us today at (954)236-9000 or click here to check our availability for your event date!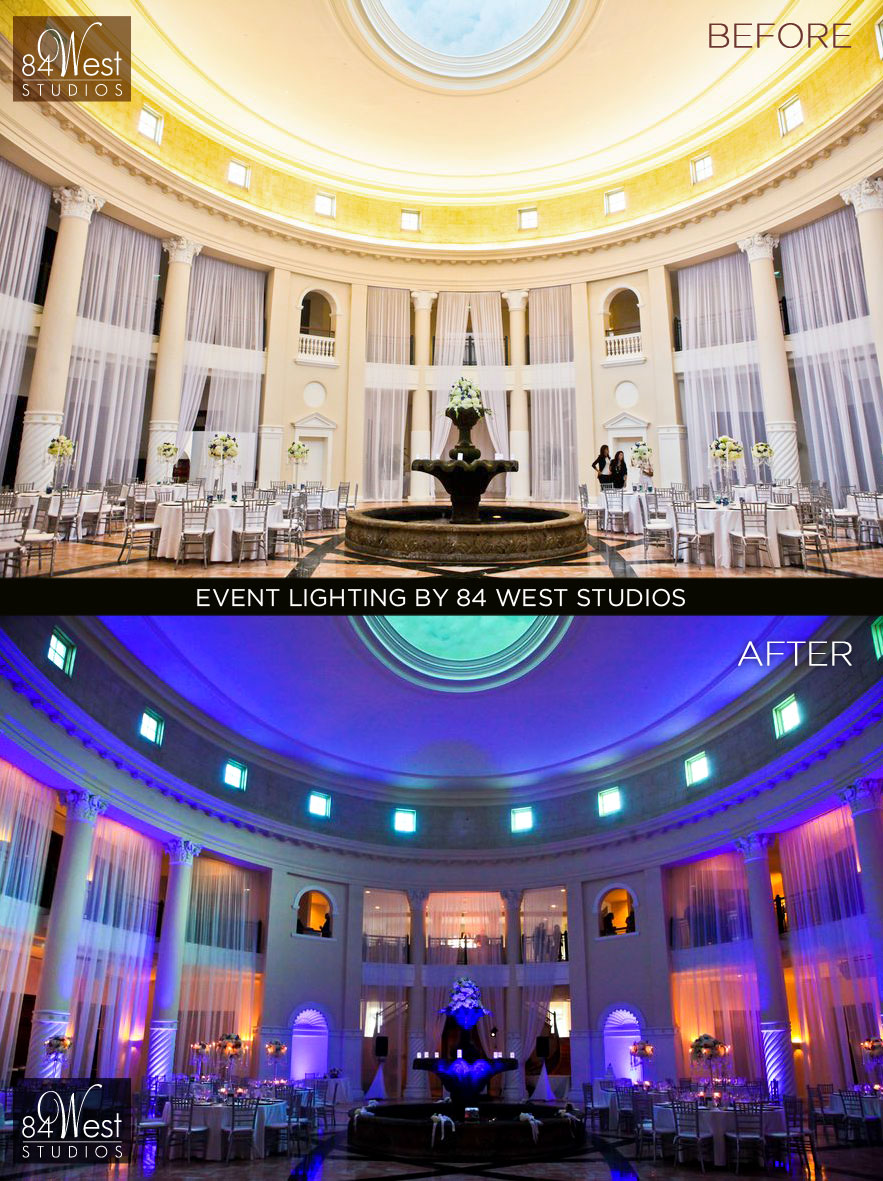 Uplights are a series of lights positioned around the room at the base of walls to create pillars of gorgeous, brilliant light.
Custom Monograms are one-of-a-kind designs with your child's name, or any text you want, projected with light onto the walls or dance floor.
Color Washes, unlike uplighting which creates a single bright column of light,  bathe the entire wall and ceiling of a room in color.
Under Table Lighting: Non-heat producing LED lights can be placed under your tables to make them gently glow in your color of choice.
Intelligent Light, Laser, and Black Light shows are a great way of combining entertainment and decor. Light shows are set to your music selections are a great way to WOW your guests!
Lighted Furniture and Dance Floors are modern and stylish, a great touch!
Call us today at (954)236-9000 to make your appointment with our in-house Mitzvah lighting designers!